Here are the steps to set up the Worknet Native Zendesk app
1. Navigate to the admin center.
2. Click on upload private app

3. Type in the App Name.
4. Upload the Zip file was provided.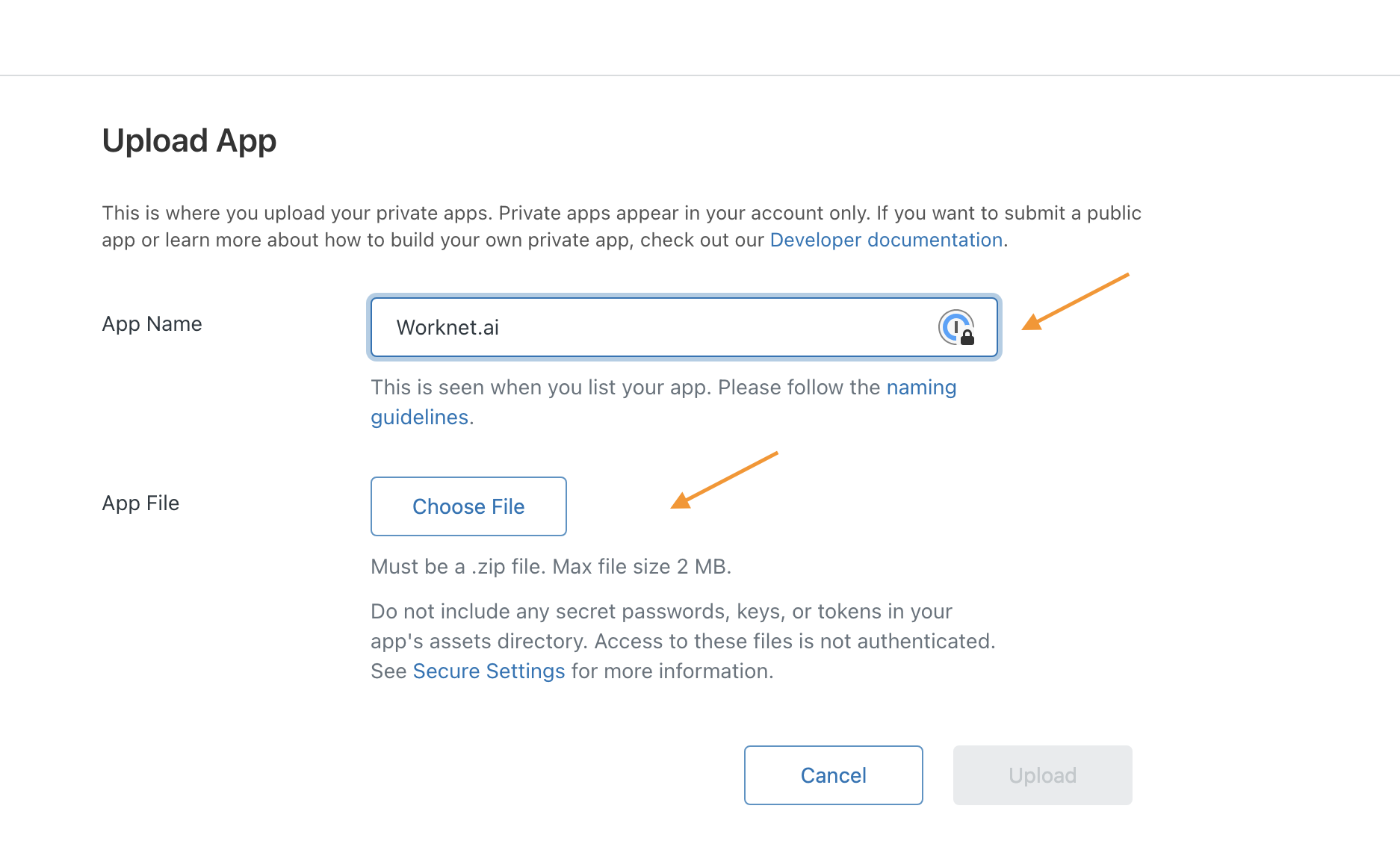 5. When done click the UPDATE button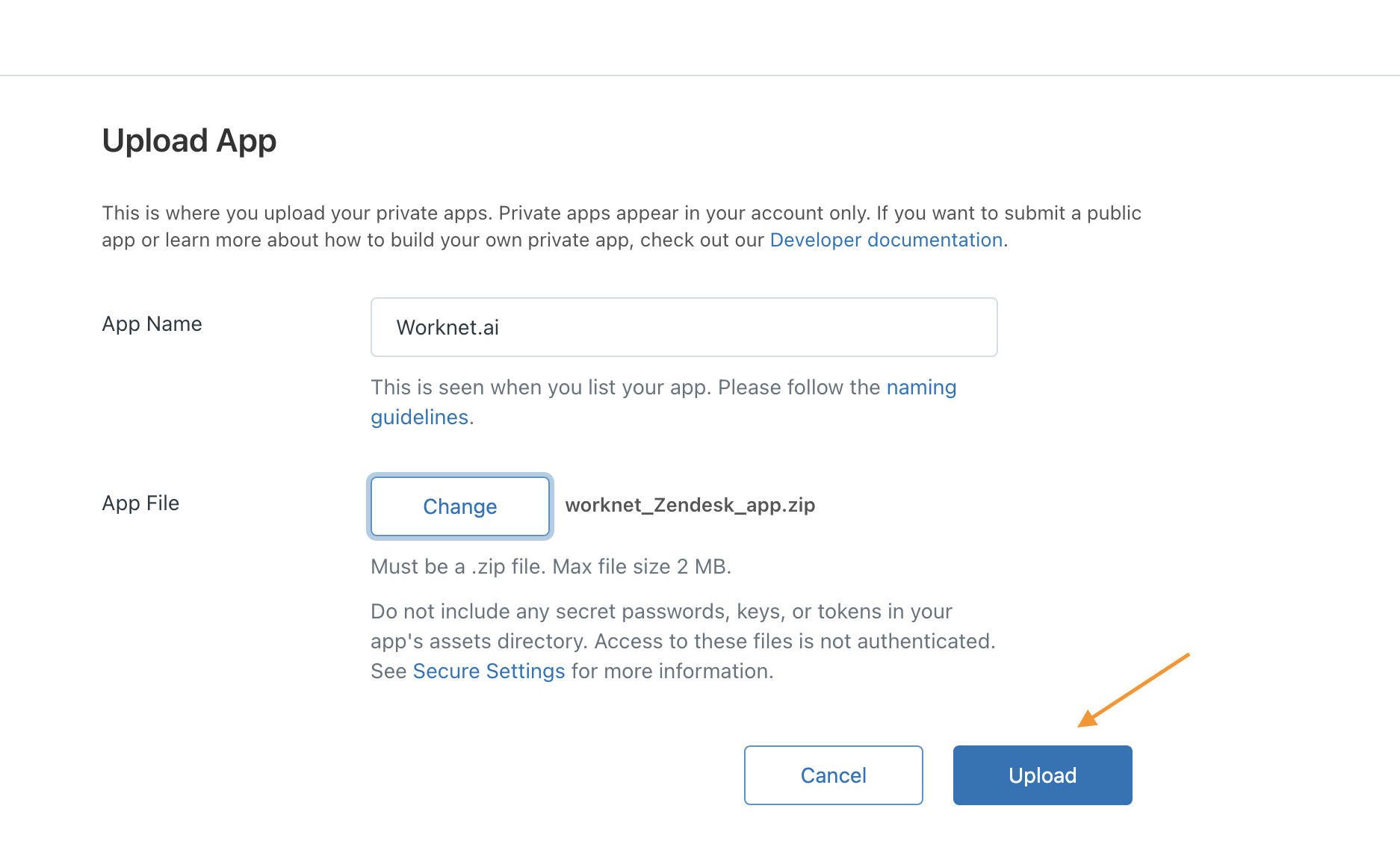 6. The process take a few seconds.
7. Copy the apiToken that was provided and click install. Done.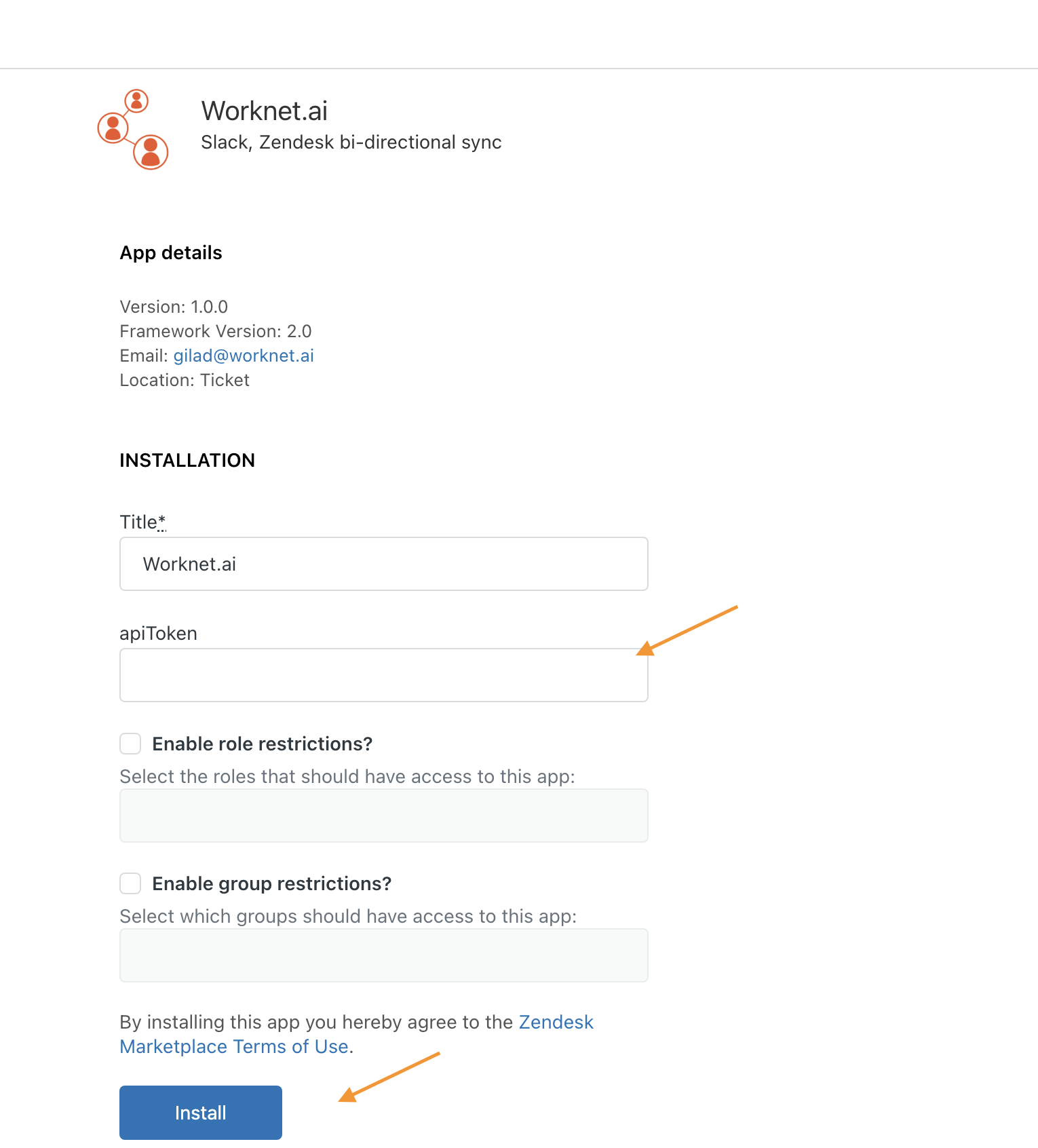 The app should be available when a Zendesk ticket is open on the right pane as follows.
You can reorder the app so it'll show up.