Worknet has introduced the Channel Groups feature, designed to streamline your experience and make channel management more efficient. This help article will guide you through the process of accessing, creating, editing, and managing your channel groups.
Step-by-step Guide:
Accessing the Channel Groups Feature:
Begin by navigating to the Inbox.
Click on channels.

Managing Your Channel Groups:
Once you're in the channels section, look for the Manage groups action button and click on it.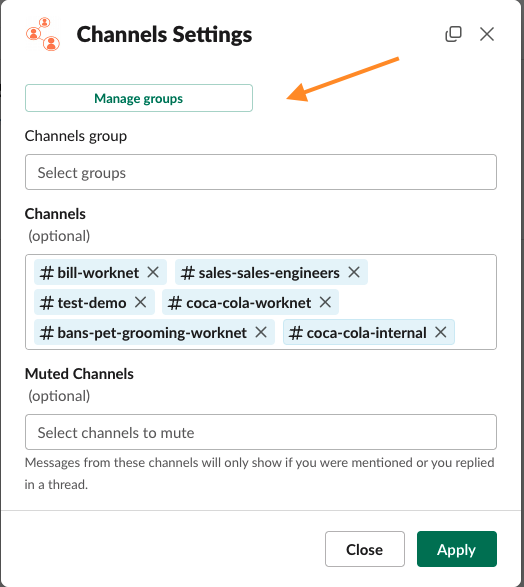 Creating or Modifying Channel Groups:
You will be directed to a screen dedicated to channel group management.
On this screen, you have two main actions:

Create a New Group: To start organizing your channels into a new group.
Edit or Delete an Existing Group: If you wish to modify the composition of a group or remove it entirely.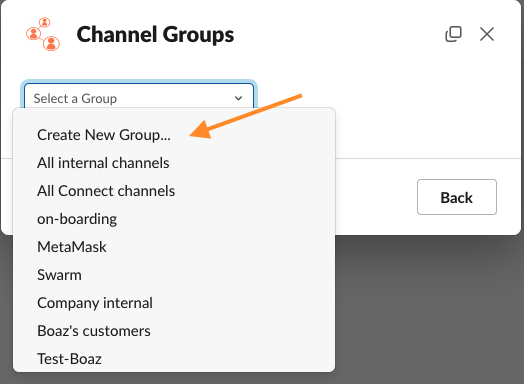 Editing a Specific Channel Group:
If you click on one of the groups, you will be shown a detailed screen for that specific group.
From here, you can:

Add or Remove Channels: Tailor the group to include the channels you want.
Delete the Group: If you no longer need that specific group.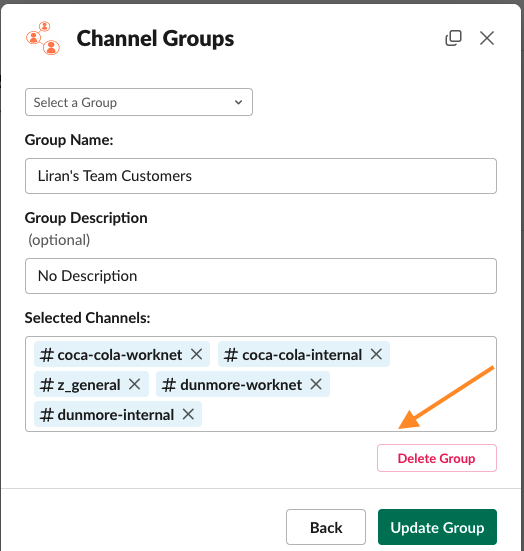 Remember, channel groups are designed to simplify your user experience on Worknet. Use them to your advantage by grouping channels that are related or often used together. This way, you can quickly access them and manage their settings in one go. If you have any further questions, don't hesitate to reach out to our support team.